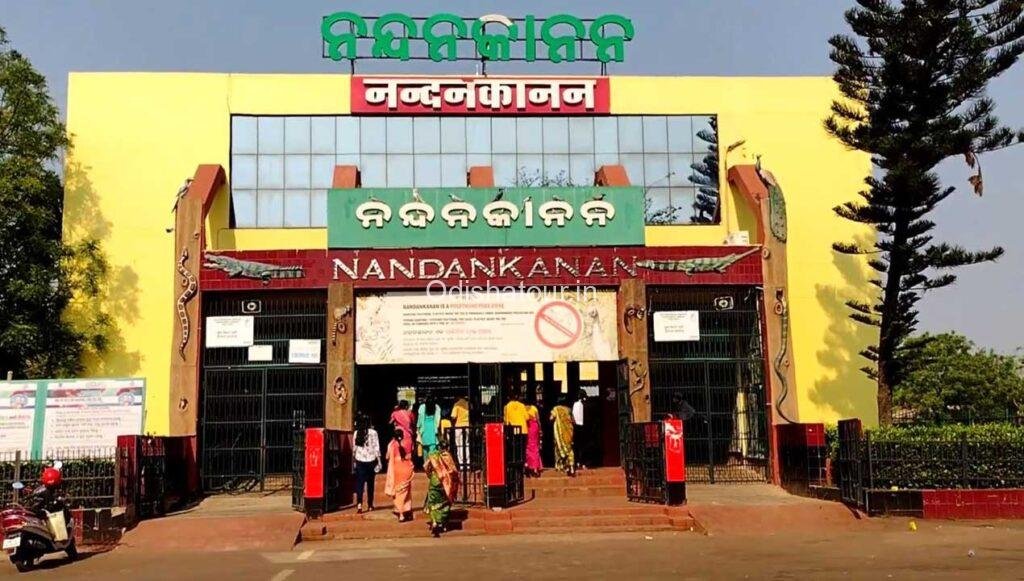 Bhubaneswar Nandankanan Zoological Park is located near Kanjia Lake near Chandaka-Dampara Wildlife Sanctuary, It is one of the biggest and most famous zoos in India. The very name of Nandankanan, in mythology, delineates the ecstatic but imaginary beauty of the celestial garden. It also indicates the real beautiful spots par excellence on earth, where one can see the panoramic views of nature and appreciate the glamour that exists in the external morphology of plants and animals.
The zoo is enriched with 210 enclosures at Nandankanan. It has the significance of having both cages and open moat enclosures. There are 116 cages and 94 open-moated enclosures to house all the captive animals of Nandankanan. It has the glory of having 156 species of animals which includes 41 spp. Mammals, 83 spp. Birds, 26 spp. Reptiles and 6 spp. of amphibians. Nandankanan has a huge number of animal collections. There are 3004 no animals, including 1175 mammals, 1546 birds, 262 reptiles and 21 amphibians. Of these 156 species, 103 are indigenous and 53 are exotic. There are 15 spp of mammals, 120 spp of birds, 15 spp of reptiles, and 85 spp of butterflies, which freely move inside the sanctuary.
Nandankanan is the only zoo in India with the credit of having Patas monkey (Erythrocebus patas), Eastern Rosella (Platycercus eximus) and Open-billed Stork (Anastomus Oscitans). Besides, it has the glory among the 2 zoos in India having Orang-Utan (others in Kanpur Zoological Park, Uttar Pradesh), Indian Pangolin (others in Jhargram Zoo, West Bengal), Spotted Munia (Others in Sayajibaug Zoo, Gujurat) and Burmese Python (others in Calcutta Snake Park, West Bengal). It is among the three zoos in India having Green-winged Macaws and Cinereous Vultures.
Nandankanan created its unique place for successful captive breeding of endangered Gharials in 1980. The birth of white tigers from normal coloured tigers has given a special place to Nandankanan over the world as one of the major host zoos for white tigers. The other significant breeding success of Nandankanan includes the Indian pangolin, Mouse deer, Malayan Giant squirrel, Sloth bear, Mugger, Himalayan Black bear, Lion-tailed Macaque, Brow-antlered deer, Saltwater crocodile, Indian porcupine, White-necked stork, Caiman crocodile, Water monitor lizard, Swamp deer, Chimpanzee, Grey heron and Siamese crocodile, ratel and many free-living animals including Open billed storks.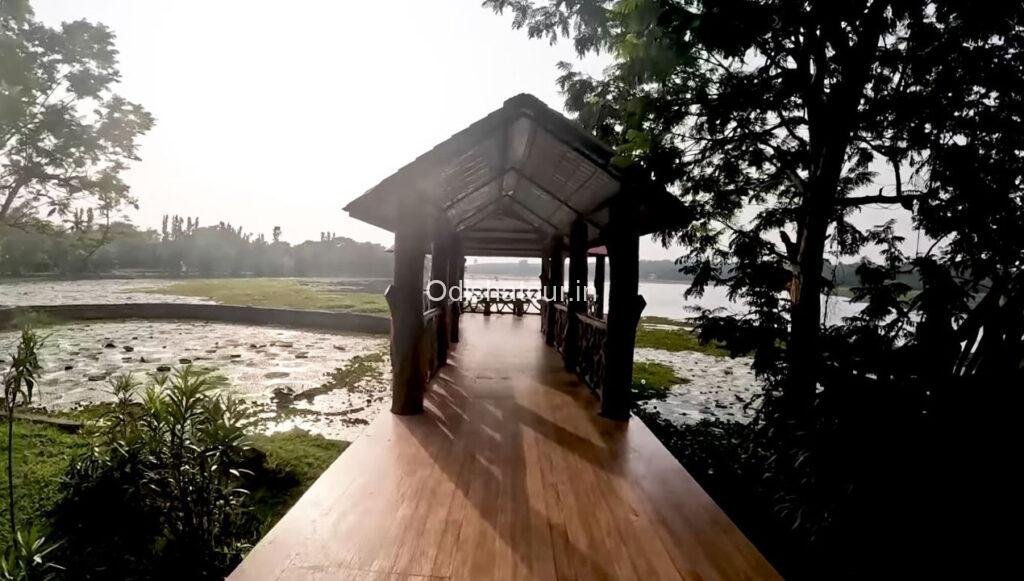 It is the host zoo for white tigers. White tigers were born to normal-coloured parents in 1980, a unique event in the world. The first zoo in the country where endangered Gharials were born in captivity in 1980.
A unique White tiger safari was established in the Zoological Park on 1st October 1991. It is the 1st White tiger safari in India. Wonderful site for wildlife conservation and education where one can experience the integration of ex-situ and in-situ conservation of wild fauna and flora. Source
About Nandankanan Zoological Park
Nandankanan Zoological Park is a premier large zoo in India. Unlike other zoos in the country, Nandankanan is built right inside the forest and is set in a completely natural environment. The animals are housed in enclosures with greenery with the feel of a real forest and live with no fear or apprehension of becoming the hunter's prey.
Nandankanan is 15 kms from Odisha's capital, Bhubaneswar. The Bhubaneswar railway station is at a distance of 18 km and the Biju Patnaik International Airport is at a distance of 20 km. Tourist cottages inside Nandankanan are available for accommodation, only during day time, on prior reservation from the office of the Deputy Director, Nandankanan Zoological Park.