Chakkaguda Jhula Bridge is located at a distance of 3 km from Rayagada town. The Hanging Bridge connects the two sides of the river Nagavali. Rayagada Bridge is second hanging bridge in Odisha. This Bridge providing connectivity to the poor rural tribal population, a 151-metre suspension bridge. About 20,000-odd tribal villagers residing in nine Panchayats, on either side of the Nagabali river, located at the outskirt of the town has certainly brought them closer to the Rayagada town. 
The Suspension Bridge is Designed by Karnataka based Bharat Grama Sethu Pratisthan. Chief Girish Bhardwaj the work was ascribed to Odisha Police Housing corporation by the district administration, which worked out more than one crore project. Rayagada hanging bridge is one of the largest Suspension Bridges in Odisha. The tourists have come to see the Stream in the winter. Nature lovers are feasting and enjoying nature near the fountain. Chekaguda hanging bridge is the best Tourist attraction in Rayagada District, Odisha.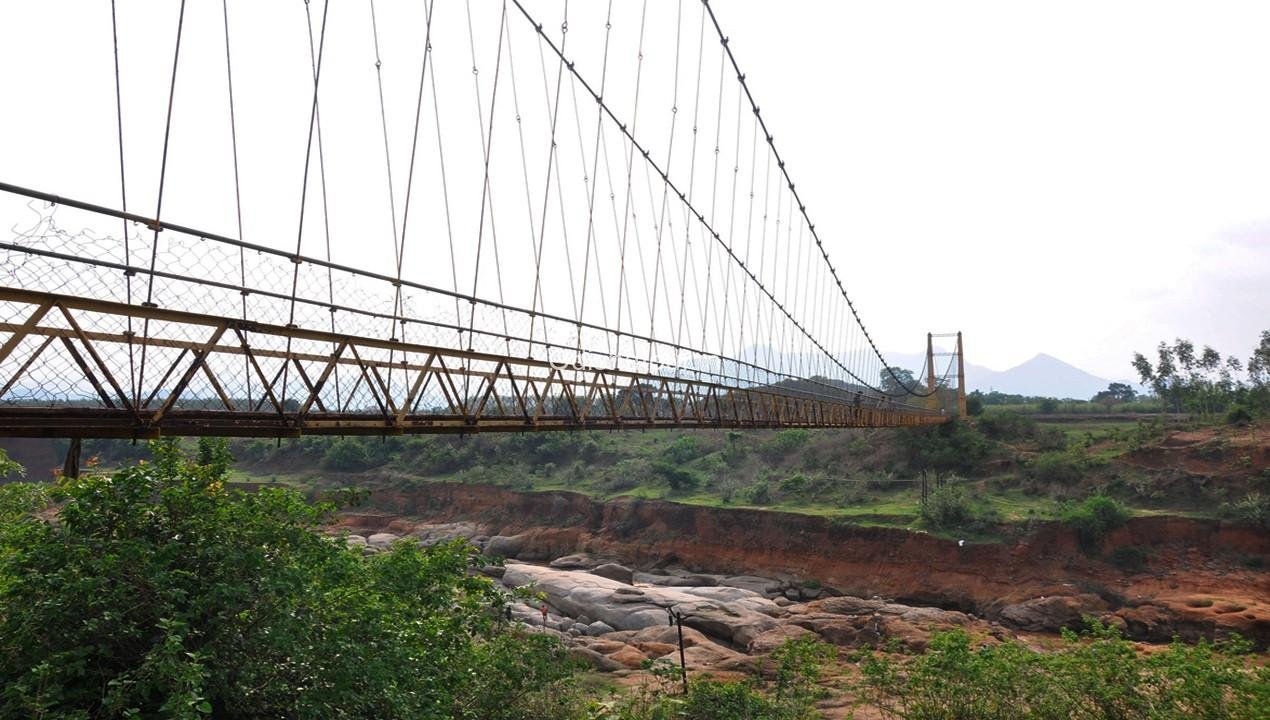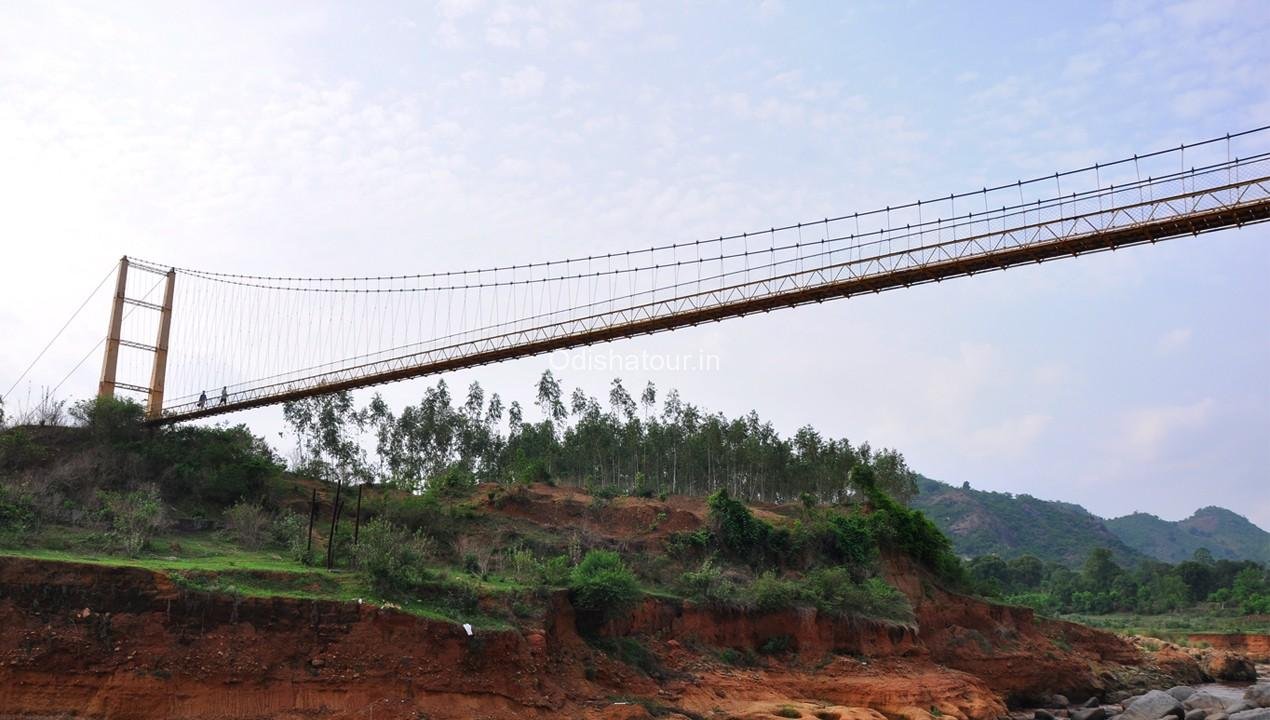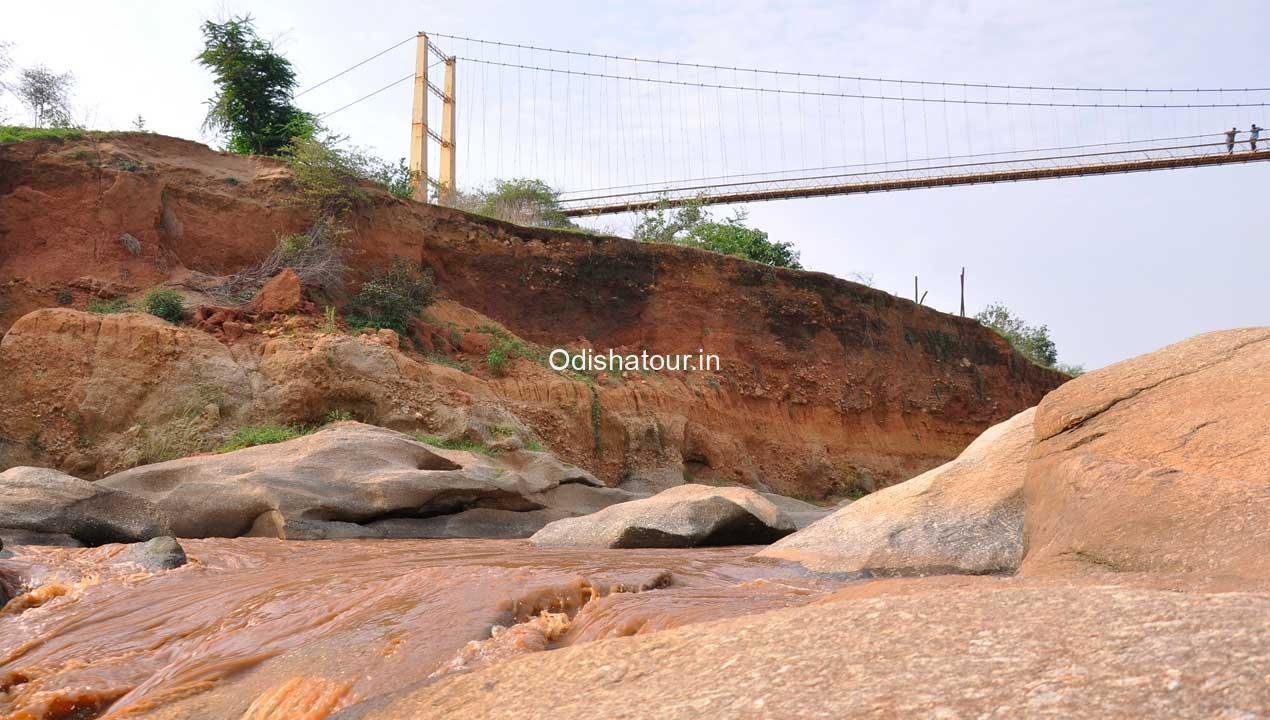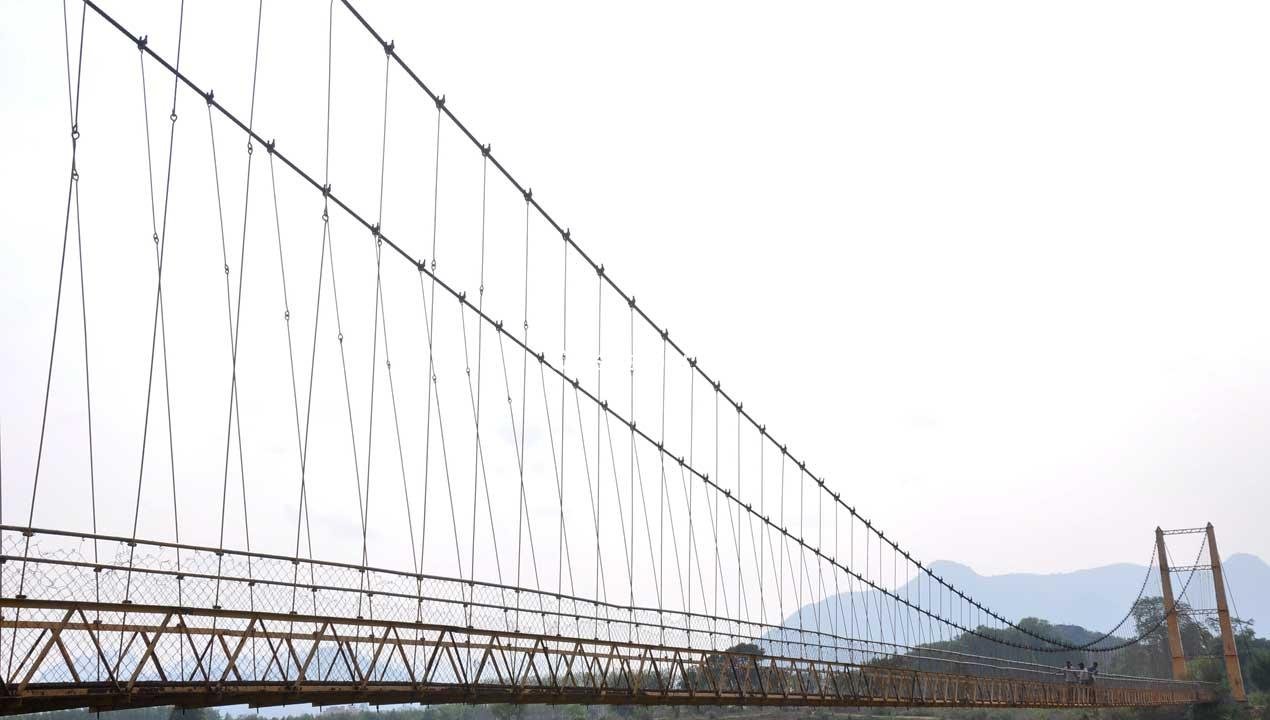 Other Services
Destination Attractions, Destination Facilities, Transportation, Accessibility
Nearest Bus Stop
The nearest Bus stop is Rayagada, which is located around 4.5 KM distance from Rayagada Suspension Bridge
Nearest Railway Station
The Nearest Railway Station is Rayagada, which is located around 5 KM distance from Chekaguda Jhula Pola
Nearest Airport
The nearest Airport is Biju Patnaik International Airport, Bhubaneswar , which is located around 378 KM distance from Chekaguda jhula Bridge
Best Time to visit
The best time to visit Chekaguda Suspension Bridge is from October to June and the winter season.
Popular Tourist Attractions near Rayagada Hanging Bridge