The Gahirmatha Marine Turtle Sanctuary is another phenom of Bhitarakania. It is situated around 3.3 km distance from Dangamal and 86 km from Kendrapara Town. It is a rare ecological phenomenon. It also harbours the world's largest known rookery of Olive Ridley sea Turtle. Gahirmatha Marine Sanctuary is the lone mass nesting spot in the Indian Ocean region and the only turtle sanctuary in Odisha. The Olive Ridley turtles move across the South Pacific to breed on the coast of Gahirmatha. Million of Olive Ridley turtles visit the beach during mass nesting every year. Olive Ridley turtles usually nest during nighttime. Gahirmatha Sea Beach is a tourist attraction places in Kendrapara
The sanctuary is also home to a variety of flora and fauna. Wild boar, barking deer, bear, leopard, crocodile, jungle fowl, Samber and wild dogs are among the other wildlife seen in the sanctuary. The Sea Beach It is an incredible sight memorable experience for the Tourist. Besides this, there is a beautiful Shiva and Shakti temple at Dangamala. Gahirmatha Marine Sanctuary is one of the most popular tourist places in Kendrapara District, Odisha.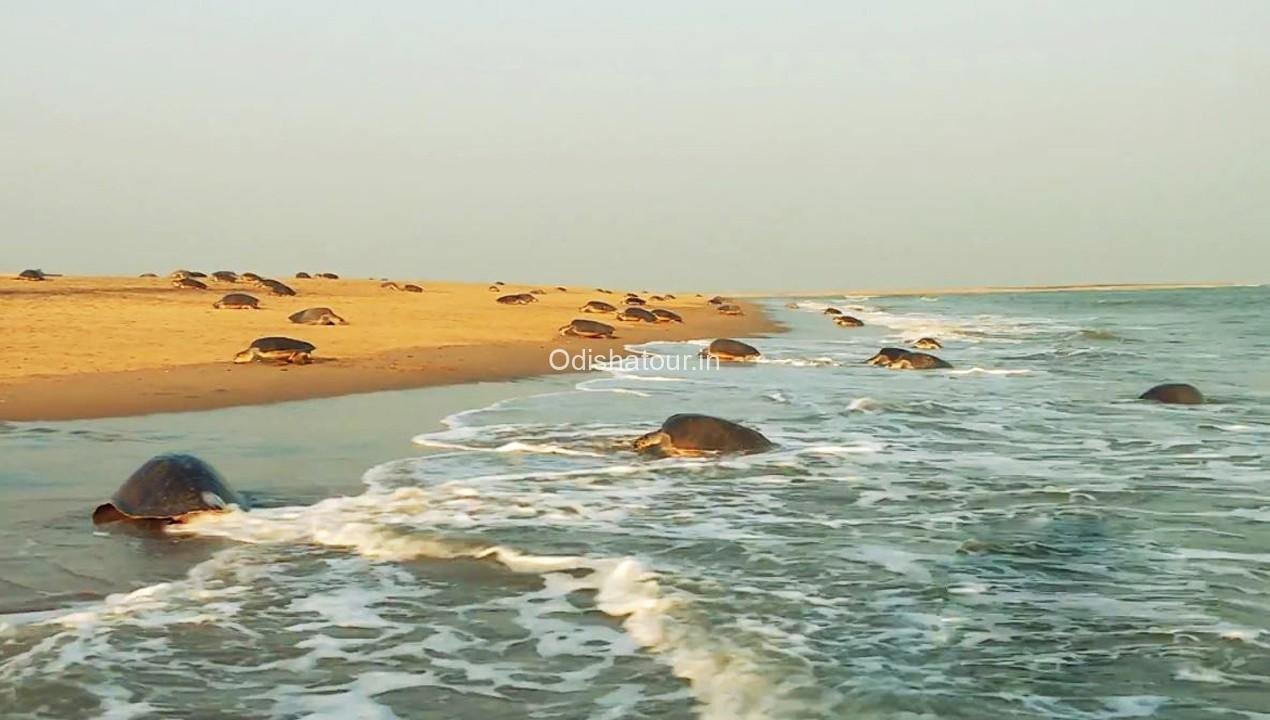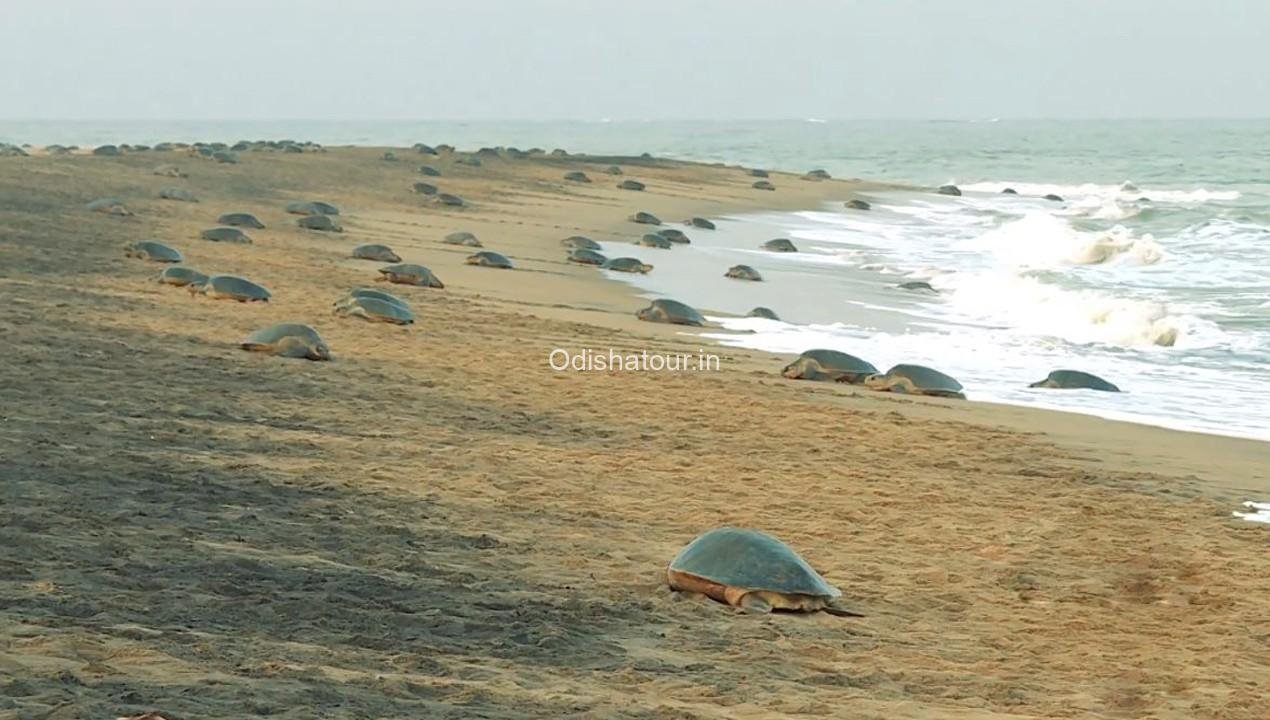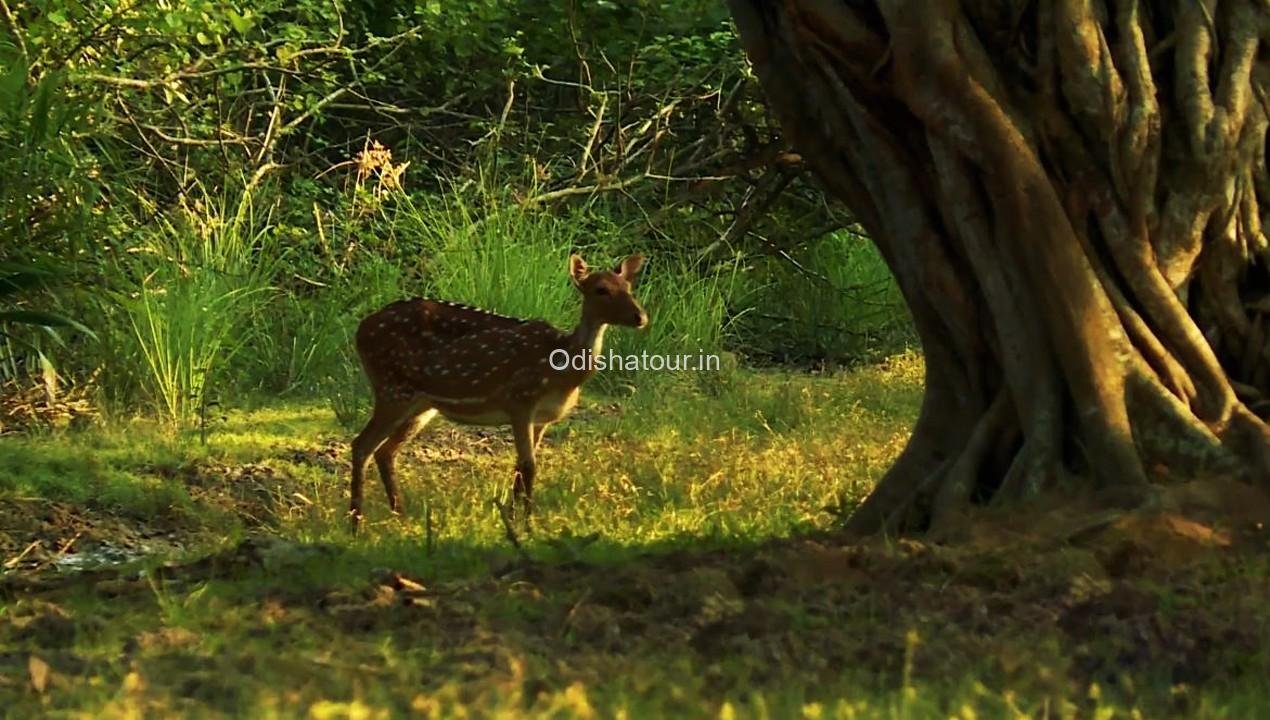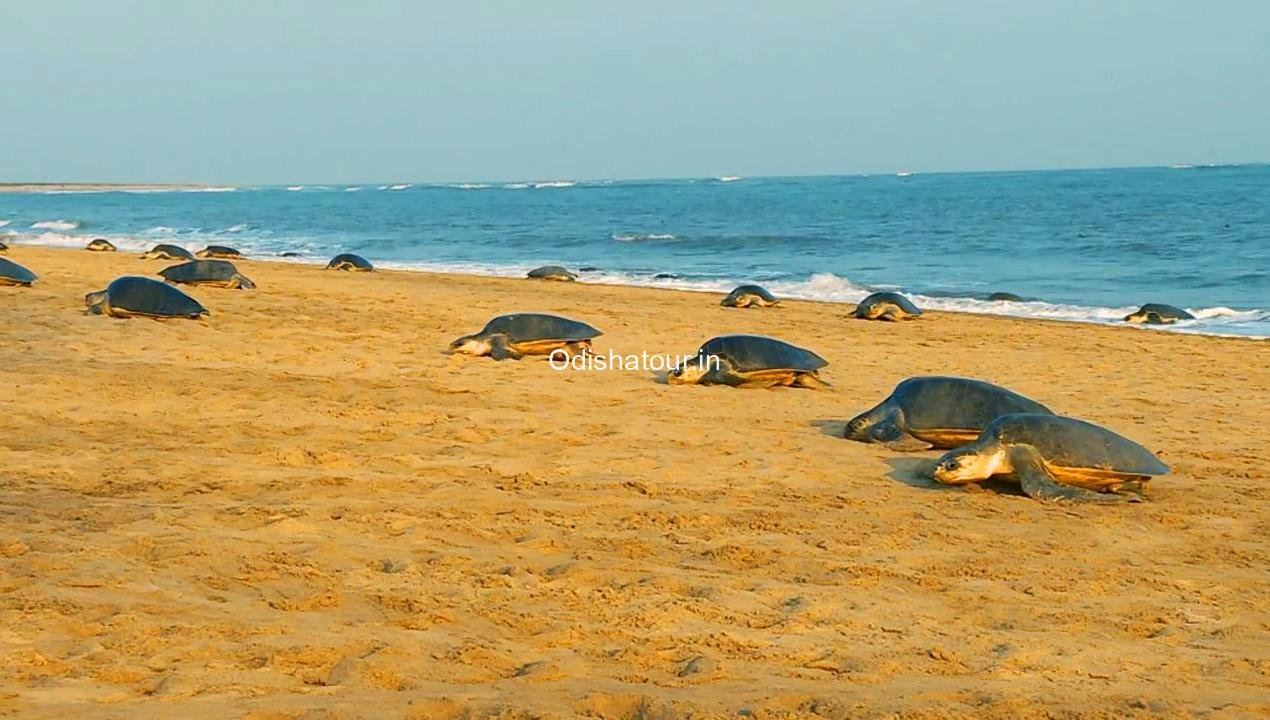 Other Services
Top Attractions, Destination Facilities, Transportation, Accessibility, How to Reach
Opening Time
Gahirmatha sanctuary opening time is Monday to Sunday Morning 9 am to Evening 6 pm
Best Time to visit
The best time to visit Gahirmatha sanctuary is from October to June and the winter season.
Nearest Bus Stop
The nearest Bus stop is Kendrapara, which is located around 55 KM distance from Gahirmatha Sea Beach
Nearest Railway Station
The Nearest Railway Station is Cuttack, which is located around 141 KM distance from Gahirmatha Marine Sanctuary
Nearest Airport
The nearest Airport is Biju Patnaik International Airport, Bhubaneswar, which is located around 171 KM distance from Gahirmatha Sea Beach