The Khandadhar Waterfall is at a distance of 50 km from Keonjhar town. The place is one of the most beautiful waterfalls in the Keonjhar district. Khandadhar Spring is falling straight down to the ground at a distance of around 500 feet in height. Due to the vertical falling of water is known as Khandadhar.
Winter is the Best time to visit the natural environment and waterfall. The crystal water of the spring and the roar of the waterfall attracts tourists to take a bath. The place is clean, and all kinds of picnic facilities are available here. You can always see a rainbow at the end of the Waterfall. Khandadhar is a best place for weekend Picnic
Its stunning natural environment encircled with the mountain range in three directions mesmerizes visitors are coming from all around the state & abroad. The natural environment of this area is also the ideal place for rich flora and fauna, which are abundantly available here. Apart from the Khandadhar waterfall, there are about 11 waterfalls in the Kendujhar district. Khandadhar Waterfall is the best tourist places in Keonjhar District, Odisha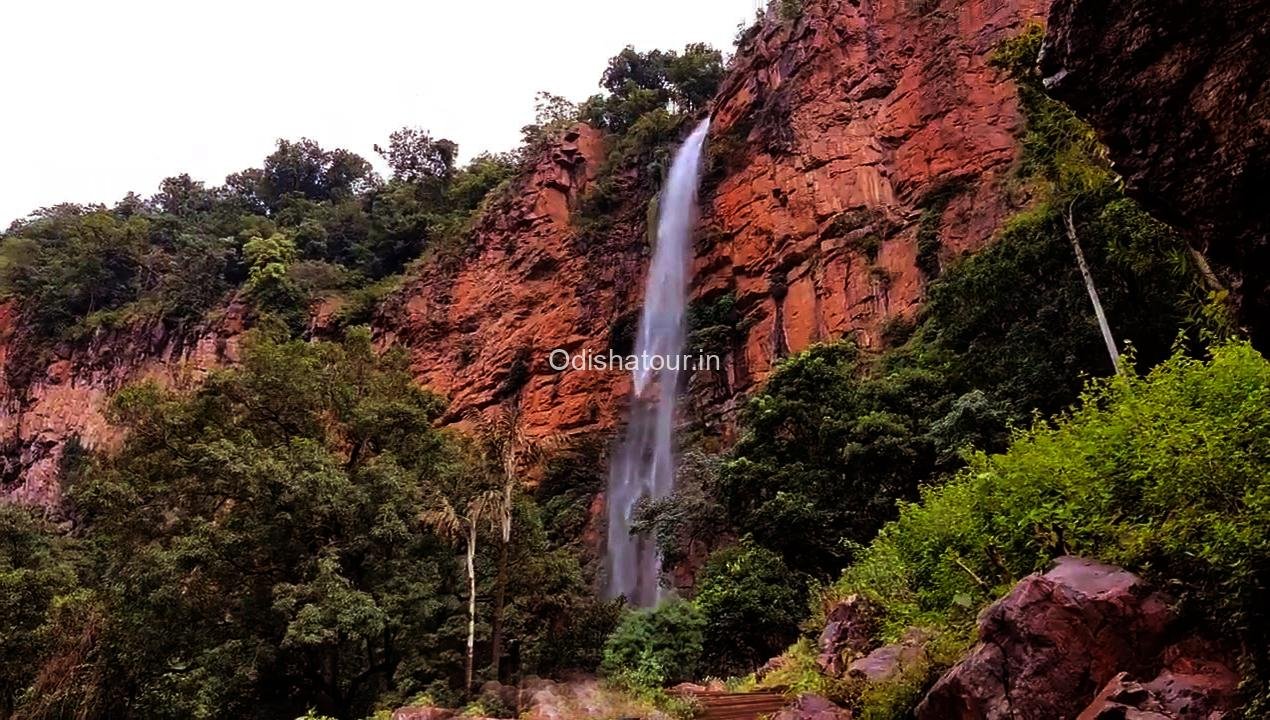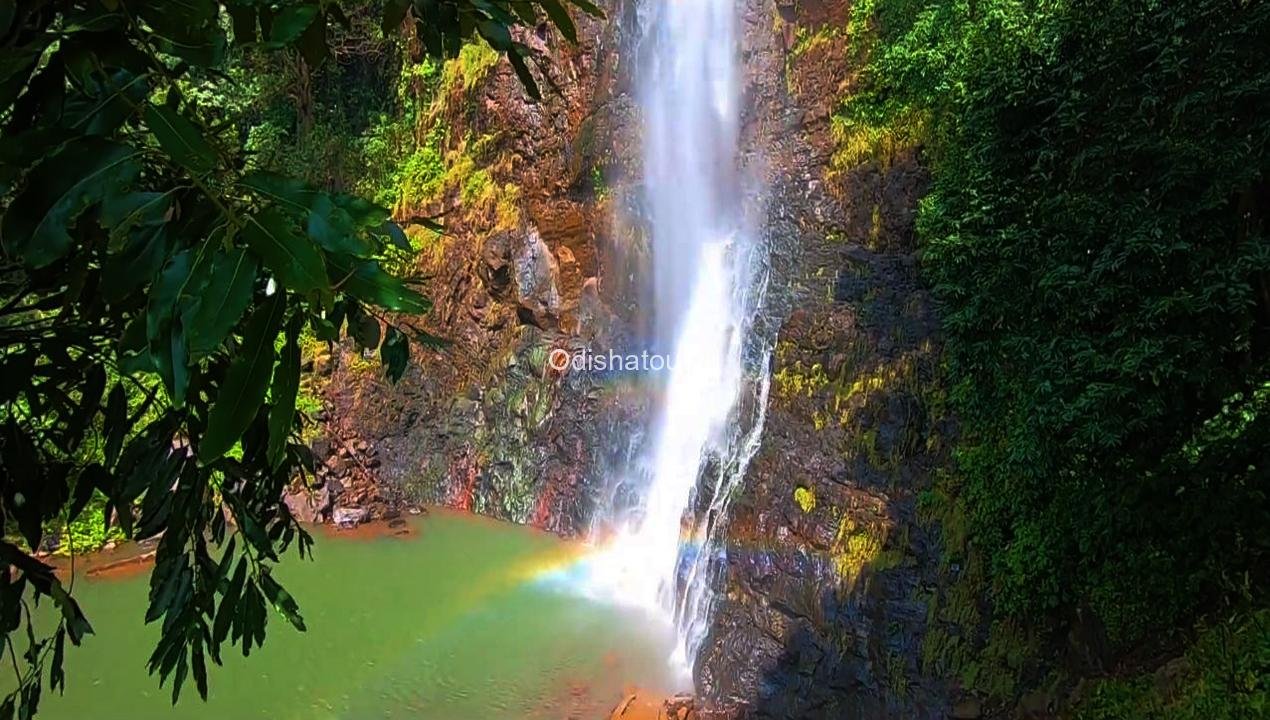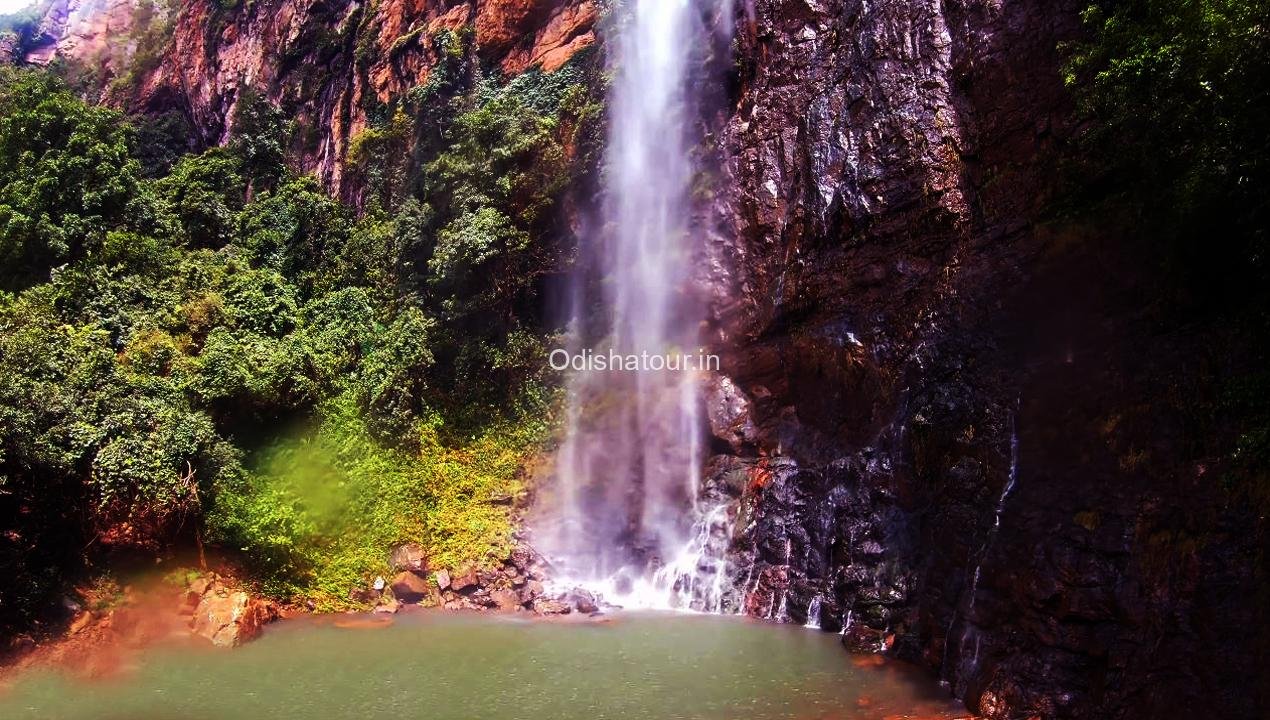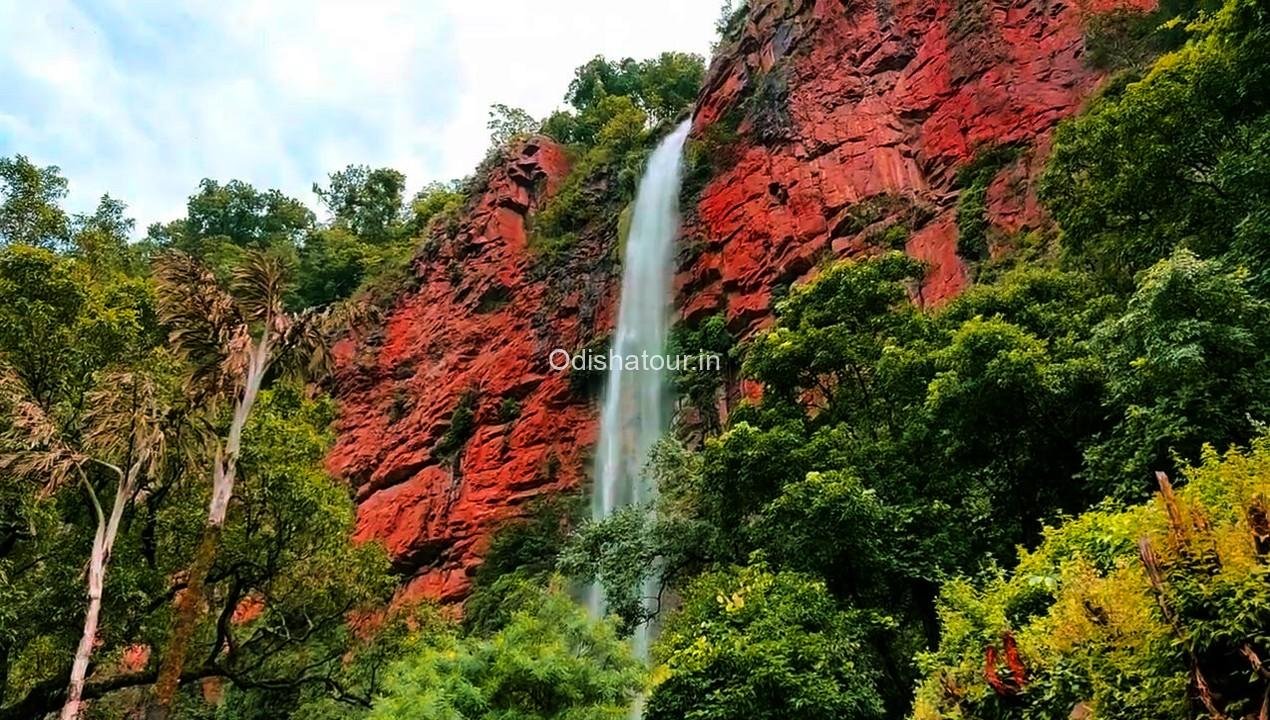 Other Services
Destination Attractions, Destination Facilities, Transportation, Accessibility, How to Reach
Nearest Bus Stop
The nearest Bus stop is Keonjhar, which is located around 62 KM distance from Khandadhara Waterfall.
Nearest Railway Station
The Nearest Railway Station is Joda-Keonjhar , which is located around 57 KM distance from Khandadhara Waterfall.
Nearest Airport
The nearest Airport is Biju Patnaik International Airport, Bhubaneswar , which is located around 198 KM distance from Khandadhara Waterfall.
Best Time to visit
The best time to visit Kendujhar Khandadhar Waterfall is from November to June and Winter Season.
Khandadhara waterfall opening time
Keonjhar Khandadhara Waterfall opening time is Monday to Sunday Morning 6am to Evening 6pm