Murga Mahadev Temple & Waterfall are located at a distance of 65 km distance from Keonjhar town. Lord Shiva is worshipped in this temple near the Thakurani hill. Mahashivaratri is the main festival of this temple, and Every year a festival is observed here on the day of Makar Sankranti during January, On these days a large number of devotees come together to worship Lord Shiva. This temple is a very old temple where Brahmins and tribals worship Lord Shiva. Murga Mahadev Mandir is a famous temple in Keonjhar District.
Murga Mahadev Temple is surrounded by mines and forests so this place has a beautiful and peaceful environment. Especially since this Shiva temple is near the border of Odisha and Jharkhand states, more devotees from Jharkhand come to visit here. There is also a traditional stream and waterfall near the temple which is another major attraction of the place, devotees visiting the temple enjoy bathing in the stream. As it is a religious place, a large number of tourists from Odisha and other states come here to visit this place every day. Murga Mahadev Temple & Waterfall is one of the most popular tourist attractions places in Keonjhar, Odisha.
Murga Mahadev Temple campus has vehicle parking and toilet facilities for tourists.

Murga Mahadev temple distance from Jamshedpur is 139 km.

Barbil to Murga Mahadev distance is 23 km.

Rourkela to Murga Mahadev distance is 120 km.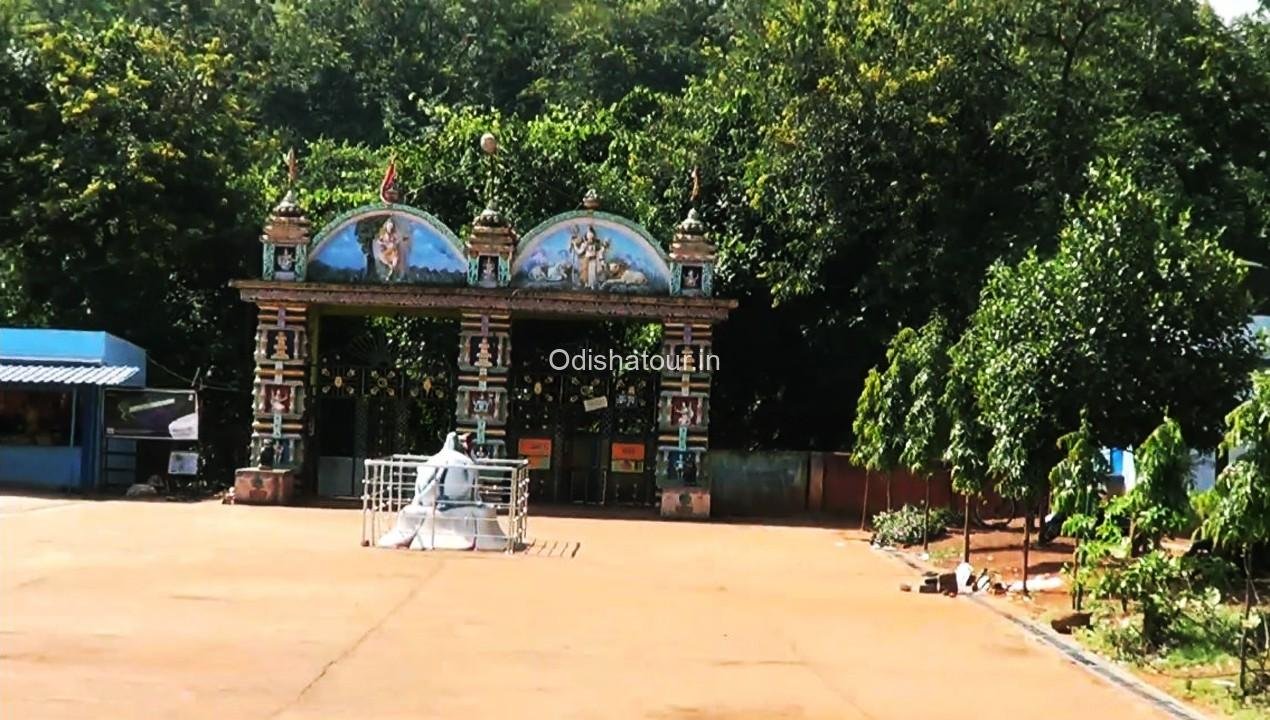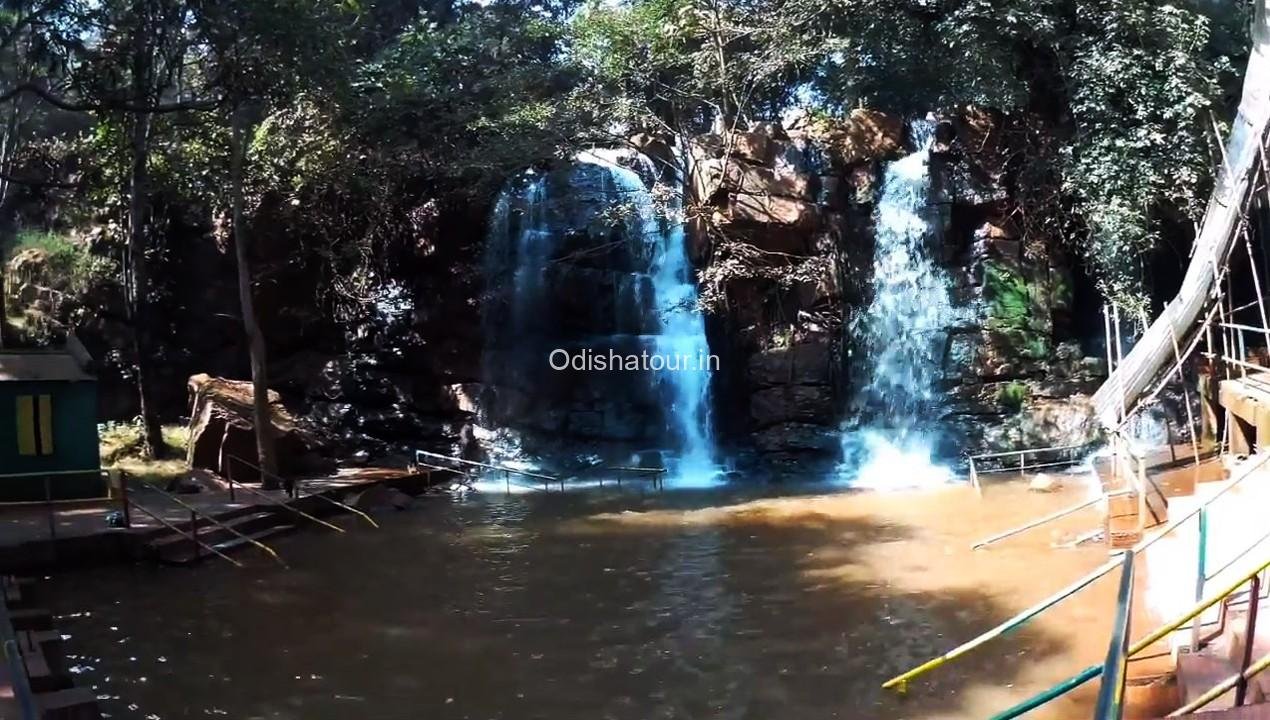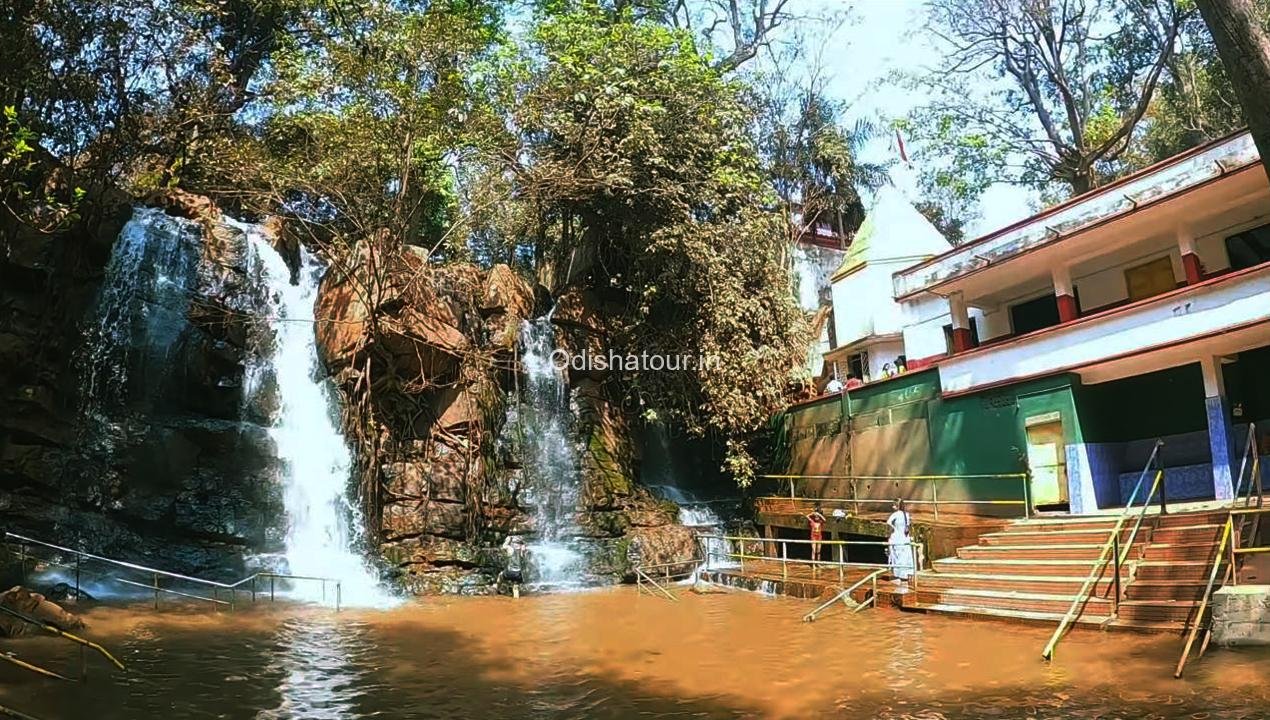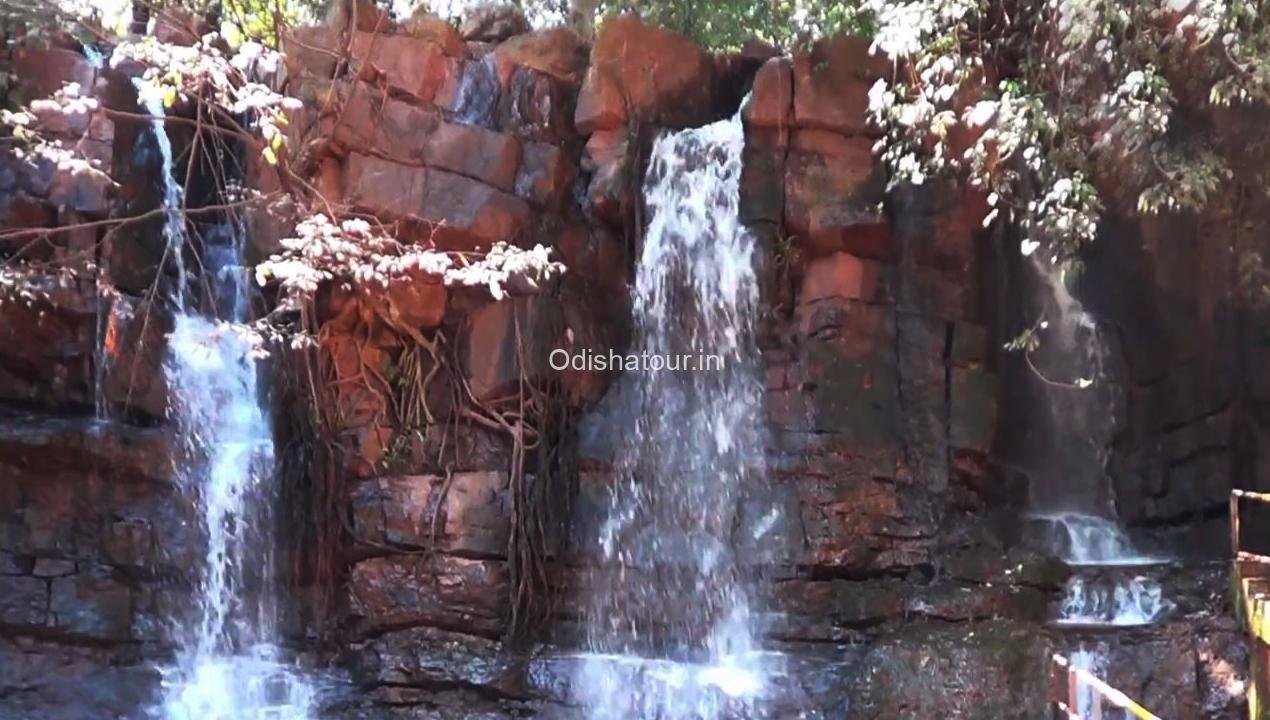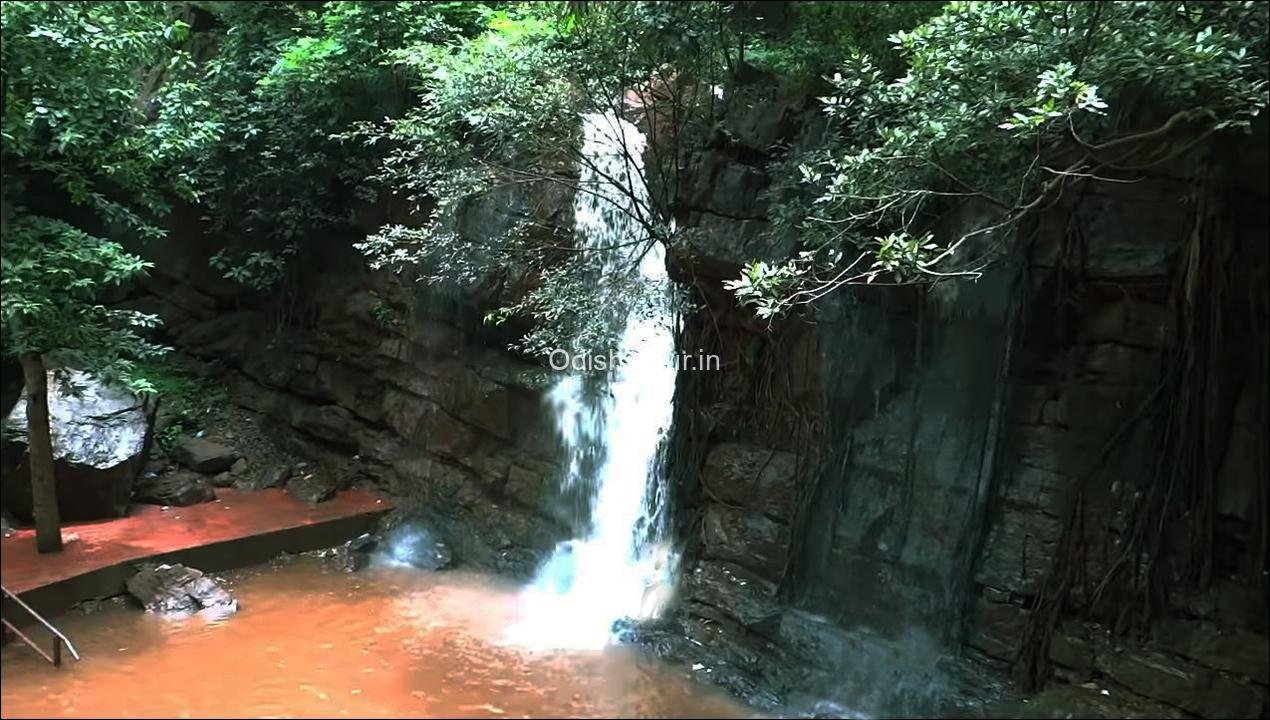 Other Services
Destination Attractions, Destination Facilities, Transportation, Accessibility, How to Reach
Opening time
Murga Mahadev Temple opening time is Morning 6 am to Evening 7 pm
Best Time to visit
The best time to visit Murga Mahadev Temple is from November to June and Winter Season.
Nearest Bus Stop
The nearest Bus stop is Joda, which is located around 15 KM distance from Murga Mahadev Temple.
Nearest Railway Station
The nearest railway station to Murga Mahadev Temple is Joda-Barbil, which is about 10 km away
Nearest Airport
The nearest Airport is Biju Patnaik International Airport, Bhubaneswar , which is located around 286 KM distance from Murga Mahadev Temple and 213 km from Veer Surendra Sai Airport, Jharsuguda