Taratarini temple is situated on the bank of the holy river Rushikulya and at the top of a hillock. Goddess Tara-Tarini is the presiding deity of this temple and is covered with gold and silver adornments. This temple is a religious place in the Ganjam district. It is located around 35 km distance from Berhampur and 25 km from Chhatrapur. The temple has covered by a hilly green forest. Maa Tara Tarini Temple is a famous temple in the Ganjam District.
There are twin-seat of the goddess on the top of the hill in the village Govindapur. It has connected with 999 steps from the ground. Besides this, there is a memorable road approaching the shrines. Chaitra Parba, Mela and Yatra are the main festivals of this temple. A great festival is held here on the third Tuesday of every Chaitra month, during which a large number of devotees gather here to worship Maa Taratarini. Ma Tara Tartini mandir is a famous Shakti and Tantra Peetha of Odisha.
Since time immemorial, Maa Taratarini has been worshipped on the sacred mountain of Tarana, Kumari Hill and Ratnagiri. Maa Taratarin Mandir is a famous temple, so a large number of devotees and tourists from the state and outside the state come to visit it. A ropeway has been constructed here for the convenience of the tourists which can easily reach the temple and costs around Rs 60 per person. Tara Tarini Temple's distance from Puri is about 162 km. The place is not only famous in the district but also in the state as a great Shakti Pitha. Taratarini Temple is one of the best tourist places in Berhampur, Ganjam, Odisha.
Tara Tarini Temple Facilities
· HAIR OFFERINGS
Devotees come to Tara Tarini Temple to offer the first bunch of Hair of the newborns with the hope that the Goddess will protect the newborns from all evils. On normal days the temple barber conducts the tonsuring of the children. Ticket for hair offering is made available on payment of Rs. 10/- per head in the Trust Board Office of the Temple. During Chaitra Mela when large-scale Hair offerings are made, 750 barbers with licenses are engaged at the hilltop and downhill. On obtaining tickets, devotees can offer the hair of newborns at either the hilltop or downhill barber shed.
· THREAD CEREMONY & MARRIAGE CEREMONY
Thread and Marriage Ceremonies are allowed at the downhill temple complex. Wide cemented floors surrounded by tree growths provide a beautiful place for sacred ceremonies. Facilities for accommodation and feast are also available.
· VEHICLE PUJA
Facilities for Puja of Vehicles are provided both at the top hill and downhill temple complex. Sevayats of the temple conduct such Pujas. Vehicle owners can get such Puja done on prior payment of nominal charges to the Temple Trust Board for different types of vehicles.
· HOMA
Devotees on a prior deposit of Rs. 25/- can organise Homa in the temple premises. Devotees can bring Purohita with them for the purpose. Five rooms are there hilltop for devotees for Puja & Homa in the Temple premises.
· PRIVATE BHOGA
Devotees can have Bhoga from the temple beyond the fixed quantity of Bhoga made in the temple on prior payment of the cost of the Bhoga. This facility can be availed on contact at least two days from the date of the Bhoga. Source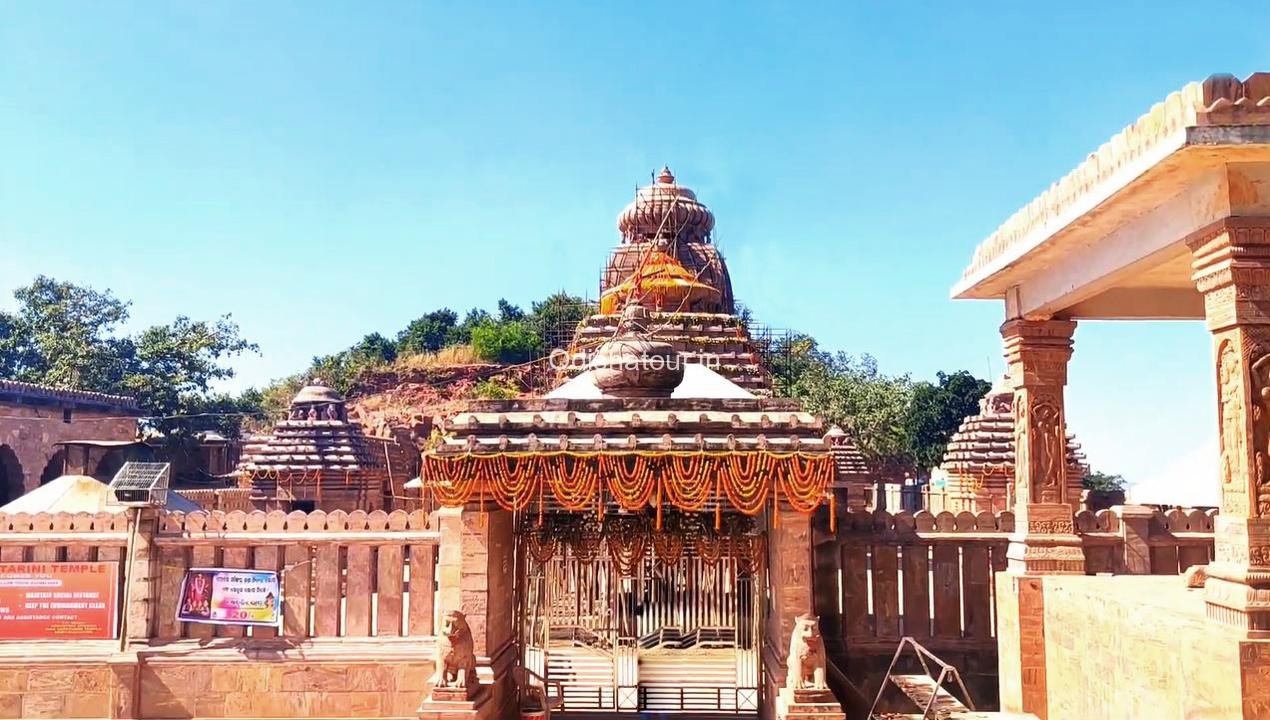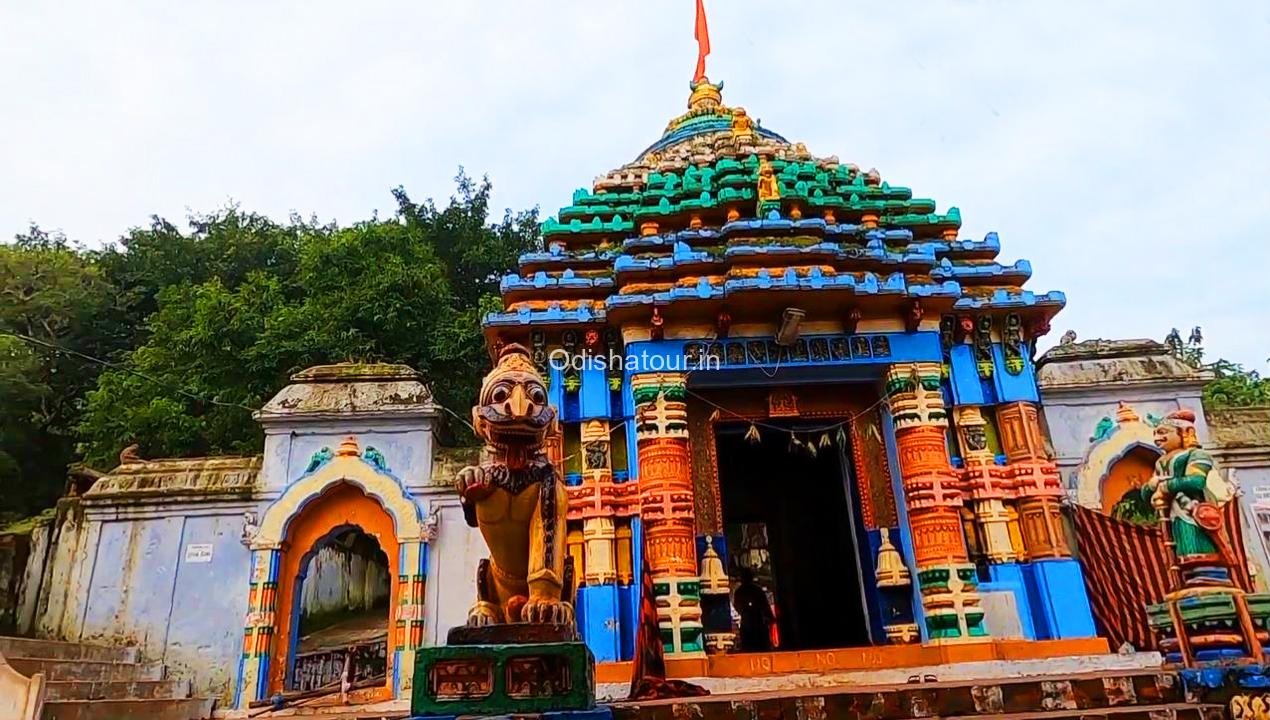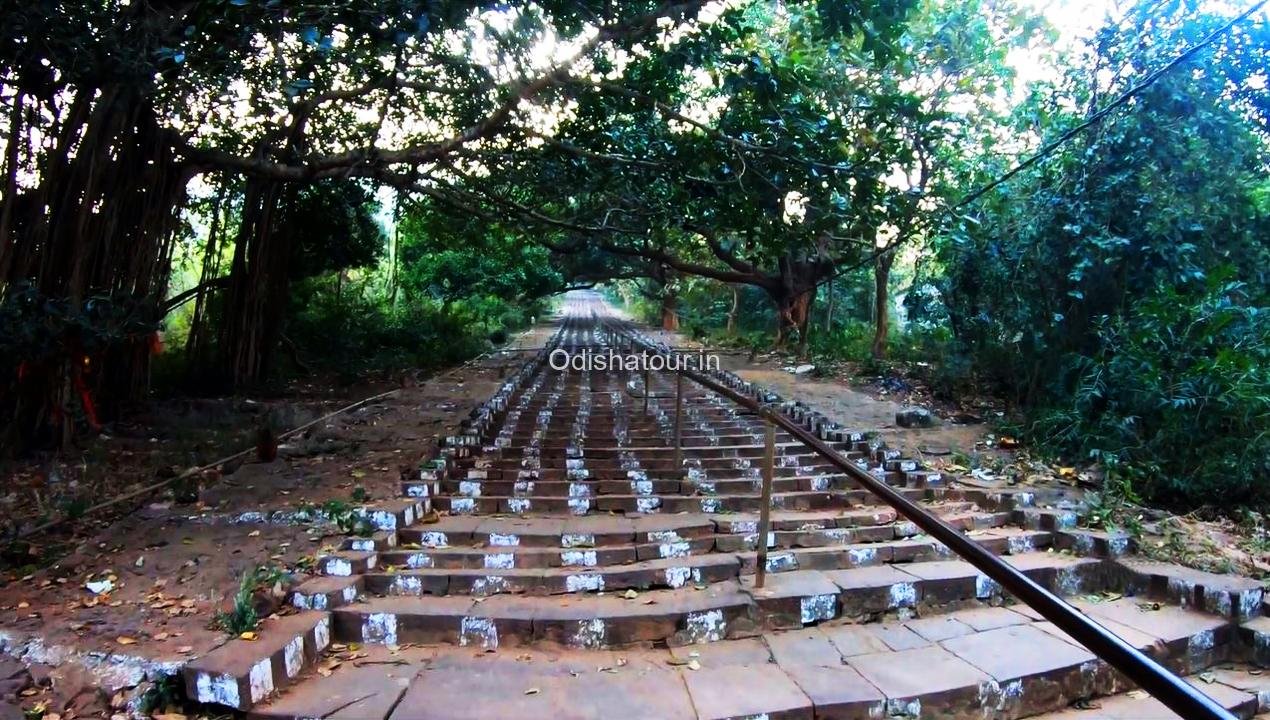 Other Services
Destination Attractions, Destination Facilities, Transportation, Accessibility, How to Reach
Tara Tarini temple Darshan Timings
Tara Tarini temple opening time is Monday to Sunday Morning 6:30 am–12:30 pm and (Evening) 02 –5:30 pm, 6:30–8:30 pm Everyday
Best Time to visit
The best time to visit Taratarini is at all times of the Year and in Chaitra Purnima
Nearest Bus Stop
The nearest Bus stop is Berhampur, which is located around 30 KM distance from Taratrini Temple
Nearest Railway Station
The Nearest Railway Station to Berhampur, which is located around 33 KM distance from Tara Tarini Temple
Nearest Airport
The nearest Airport is Biju Patnaik International Airport, Bhubaneswar, which is located around 160 KM distance from Tara Tarini Mandir